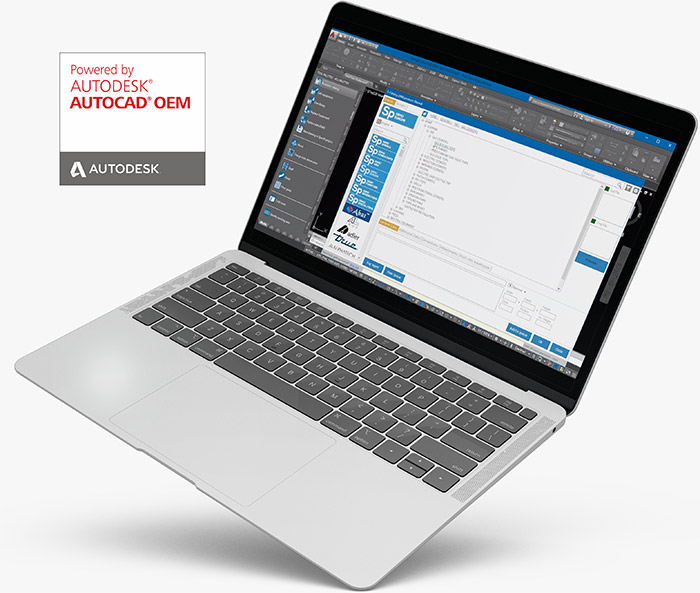 Commercial Kitchen Design Software Has Never Been Easier
The elements that make an industrial or commercial kitchen different from other food preparation spaces are the same things that can make a commercial kitchen phenomenally effective, and it has everything to do with design.
Commercial kitchen design is like laying the foundation to a house. You can certainly change things at a later date, but it's going to be a disruptive and financially prohibitive process. Fixing a faulty design means lost revenue, exorbitant construction costs, and a whole lot of stress. That's why it's so important to get it right the first time. Whether you are building a new commercial kitchen or remodeling your existing layout, Specifi's professional kitchen design software was created to help our clients do just that.
Specifi's Kitchen Design 3D Software
It takes a talented team and a lot of moving parts to bring a kitchen concept to life. From designers and general contractors to consultants and engineers, your design-and-execution squad doubtlessly includes a number of people who are quite skilled at what they do. What you lack, though, is a comprehensive piece of commercial kitchen design software. However, with Specifi®, there's one centralized system to oversee everything - from exploring equipment and manufacturer possibilities to making sure every invoice is accounted for and settled on time.
How does Specifi do all of this? It's a matter of resources. It starts with 3D kitchen design software that turns flat drawings into fully visualized representations of what your space could one day actually look like. Fill the space between your 3D walls with your dream assortment of branded equipment, and you'll receive the full complement of technical and commercial details, too. With CAD symbols that self-populate and more than 8,000 other symbols at your fingertips, the possibilities are practically endless.
Design Your Commercial Kitchen Floor Plan
The nitty-gritty construction and design details unique to a commercial kitchen are addressed by Specifi's professional kitchen design software, too. The solution-oriented platform helps you determine where to place oversized items and how to run your exhaust system. You'll be able to adhere to local health and building codes from the outset, preventing construction or operational delays that can easily sink a business.
Even the administrative aspects of building a commercial kitchen space are encompassed in Specifi Quote, a user-friendly interface that connects customers and suppliers in a way that makes sense. Create and manage orders, offer quotes or upload equipment details from the electronic catalog. It's all an important part of getting your kitchen from the design stage to real-life, restaurant-ready excellence.
Specifi is designed to provide architects and commercial kitchen designers all of the tools necessary to build all sorts of commercial kitchens including:
- Restaurant kitchen design
- Cafeteria kitchen design
- Catering kitchen design
- Hotel kitchen design
- Hospital kitchen design
- School kitchen design
By investing in a platform that delivers all the tools you need in order to get your ideal kitchen concept executed correctly, you're setting yourself up to save time and money while accomplishing the kind meticulously crafted commercial kitchen layout that turns a fledgling business into a hospitality juggernaut.
Specifi believes that designing a commercial kitchen should be as thrilling as it is intuitive. After all, a professional kitchen is like the wizard behind the curtain - execute well back there, and everybody dining out front will reap the delicious rewards. At Specifi, we give you the design solutions that inspire success.
What Makes a Commercial Kitchen Design?
When it comes to commercial kitchens, most people think of installing ranges, ovens, grills and fridges, however, commercial kitchen design is more related to the use of space and ensuring the most efficient layout for your staff. Finding success with your commercial kitchen layout comes from knowing how your staff works, and building something that works for them. Kitchen design is no "one-size-fits-all". Some restaurants may set up their kitchen in a certain way to match the aesthetics of the restaurant, other kitchens may prefer functionality over looks. Neither method is a bad way to design your restaurant kitchen, it entirely depends on the size of your kitchen, and the needs of your staff and customers.
It's important to take the following aspects into account when using commercial kitchen design software to plan out your restaurant:
Dishwashing

Food and Appliance Storage

Food Preparation

Cooking

Service
Dishwashing
Dishwashing is a vital part of any kitchen. This section usually contains a sink, dishwasher, and a drying rack to help with all parts of cleaning up. It important that your staff have multiple ways to clean surfaces and wash dishes as quickly as possible. When designing your commercial kitchen, incorporate this section of your restaurant near the kitchen entrance so that servers can drop off used dishware so that they can be efficiently cleaned.
Food and Appliance Storage
When it comes to storing food, there should be ample cold and dry storage. Certain foods need to be kept at specific temperatures, also raw chicken needs to be kept separate from other food. With this in mind, ensure that there is enough space for all the food you serve. Dry storage will contain non-perishables. Keep both of these near the delivery area so you can efficiently receive food deliveries. 
In addition, your restaurant kitchen needs a section for cleaning supplies, appliances and clean dishes. Non-food storage areas should be kept separate from your food, and chemicals can't be stored near food or dishes in order to avoid contamination. 
Food Preparation
Space for washing produce, chopping ingredients and mixing food all need to be incorporated into your commercial kitchen design. Your staff need one area for preparing raw food, and one area for combining food into a meal. Position this area near to the cooking station and the food storage station for maximum efficiency, and a good workflow.
Cooking
As the heart of the kitchen area, the cooking section of your restaurant needs to contain all the cooking appliances needed to make every dish on the menu. From ovens, to deep fryers, this is where you will place every item you will need to cook with. Plan in advance what type of cuisine you will be cooking, and account for every cooking appliance you will need. This area should be located near your preparation station and serving station for best results - keep this in mind when you start using your kitchen design software.
Service
The final area that you'll need to incorporate into your commercial kitchen design is the service area. This is where service staff (if you have them) will collect meals to take to the customers. There are other types of serving stations, for example, your restaurants might be a self-serve restaurant, or a buffet. In which case, your service station will contain insulated containers for customers to take food.
We welcome you to join us!
We want to make sure you are everywhere your customer is at the very moment they need information about your products.