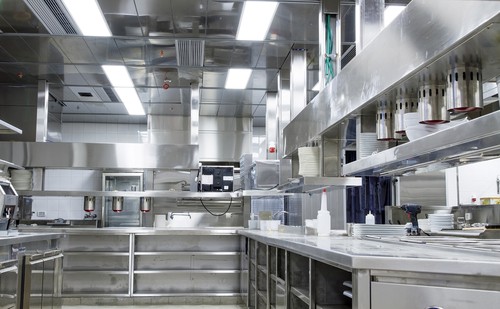 Hospital kitchens have the dual responsibility of providing good-quality meals for staff and visitors, while also creating nutritious menus for patients with a variety of dietary needs. Diverse food offerings stave off boredom and deliver healthy options to long-term residents, while strict hygiene standards - buoyed by a strategic hospital kitchen layout - keep everyone on the road toward healing. All in all, hospital kitchen design requires an experienced eye and a toolkit primed to help everyone from architects to contractors build foodservice facilities that communities can trust. Specifi's digital software, Specifi Design, is part of just such a platform.
A Look at Hospital Kitchen Design
A hospital kitchen layout often includes spaces for multiple preparation, cooking, washing and service stations. The back of house will likely contain multiple areas dedicated to preparing:
• Cold and hot items
• Desserts
• Bakery goods
• Dietary items specific to hospital settings, such as liquid diets and bland broths for post-surgical patients
• Meals for patients with conditions like diabetes, heart disease or food allergies
To ensure patient safety, hygiene is paramount. With Specifi, you can plot out where your exhaust system will go, where your easy-to-clean stainless steel countertops will be installed, and where each blender, food processor and tilt pan will eventually be situated.
Health care facilities that provide cafeteria-style dining for staff and visitors will need a hospital kitchen floor plan that provides multiple routes for hungry diners who need to access the salad bar, omelet station, grill and hot line with expedience. Food must be held and served at safe temperatures, which necessitates precise placement of everything from steam tables to heat lamps. Plus, the larger your site is, the more likely it is you'll need to explore oversized pieces of hospital kitchen equipment to accommodate high-volume cookery for your hospital cafeteria design.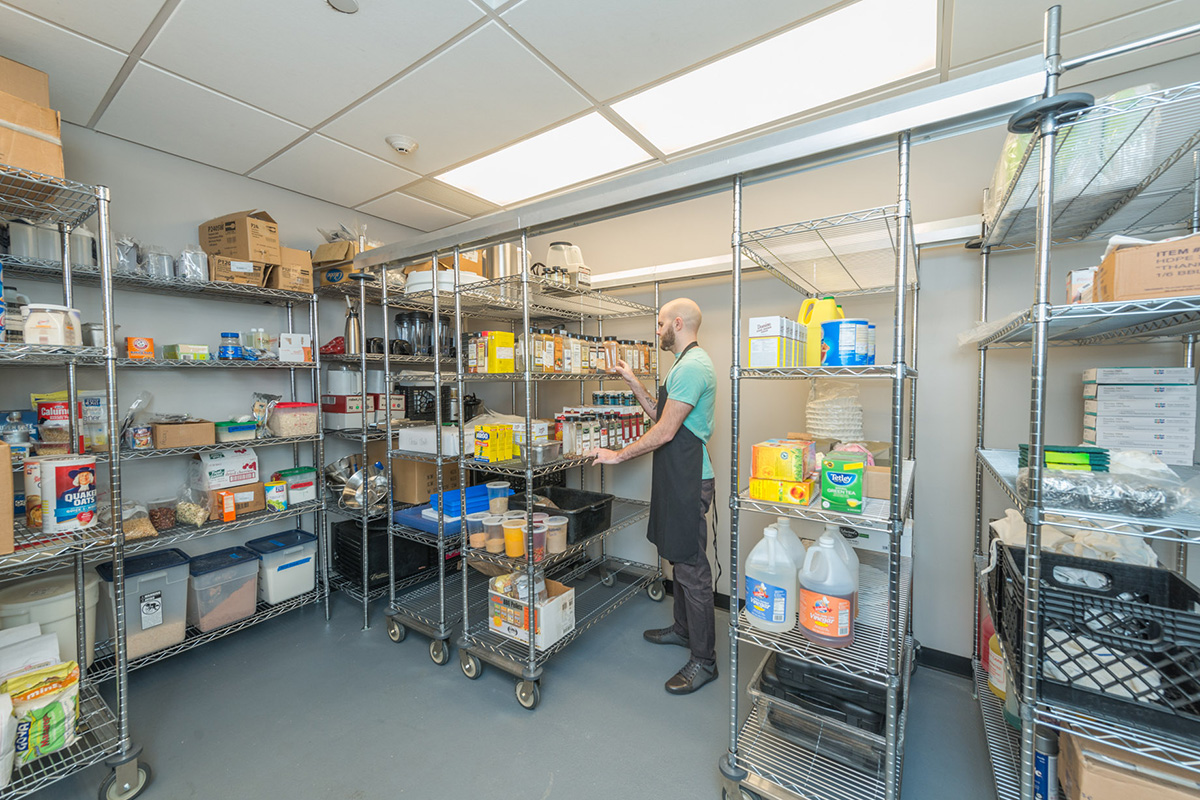 Some hospitals, especially those that house patients in long-term or residential care, are making steps toward holistic living arrangements. Those upgrades include pod-style living with multiple bedrooms situated around a central living, dining and kitchen area. Other facilities might have satellite kitchens located in the pediatric or oncology wings. In these situations, hospital kitchen designers may be called upon to lend their expertise while creating a secure, efficient cooking and prep space that has all the hallmarks of a commercial kitchen with a much smaller footprint.
Better Hospital Kitchen Design With Specifi
Hospital kitchen design is undoubtedly complex, but Specifi's powerful kitchen design software was created to make your job easier.
With Specifi, you can:
• Import your own 2D drawings, then add 3D walls to better envision the final space.
• Insert custom and branded hospital kitchen equipment into your design, along with supplier-provided details direct from our electronic catalog.
• Build and manage your own personal library of CAD symbols and appliances.
• Browse through seven demonstration libraries populated with over 8,000 furniture options and 2D and 3D symbols, gaining inspiration in the process.
• Analyze fluctuations in pricing and project total project cost as well as estimates for utility usage.
• Translate designs and product descriptions into multiple languages.
• Sync with Specifi Quote to seamlessly create bids and offers based on your design.
With Specifi Design, you get the functionality you need to create a coherent hospital kitchen design that you - and your clients - will value.
We welcome you to join us!
We want to make sure you are everywhere your customer is at the very moment they need information about your products.